4 RECIPES TO FIGHT AGAINST ARTHROSIS
By dawasantezs | On 08/04/2020 | Comments (0) | PERFECT HEALTH
In osteoarthritis, many people think of the wear and tear of the joints. That is not exactly correct. Your joint is not worn out, but something has changed.
A joint connects two bones. There is a layer of cartilage at the ends of these bones. This cartilage is very smooth, so the joints can easily bend, twist, or stretch.
The cartilage has thinned in osteoarthritis. The surface is no longer as smooth, but irregular. As a result, the joints move less easily.
What are the symptoms of osteoarthritis?
With osteoarthritis, you may feel pain and stiffness in the joint.
Osteoarthritis mainly occurs in:
Hips

Knees

At the bottom of the thumb

On the phalanges of the fingers
Osteoarthritis can also occur in other joints, for example in the shoulder or back.
Osteoarthritis is usually limited to one or a few joints.

Complaints are worse when you start moving again after a while. Many people with osteoarthritis have complaints mainly in the morning, the first 10 minutes after getting up. After moving for a while continuously, the pain and stiffness in your joints decrease.
The pain may come back in periods or get worse with more than
Stiffness (not being able to move, bend or stretch properly),

Mild swelling and

A sensation of heat in the joint.
These are signs of inflammation due to irritation of the joint.
Dawasante natural remedy for osteoarthritis
Our natural treatment for osteoarthritis is an effective, fast, and long-lasting remedy that will allow you to naturally reduce your pain. It is made up of two elements: a balm and herbal tea. You will feel a marked decrease in pain from the first few days of use. Herbal tea contains plants whose active ingredients block pain, act on the cartilage to stop it from degrading, and help regenerate it. It is the perfect solution to fight against osteoarthritis of the hands, legs, spine, and all other forms. This herbal tea brings rapid and dramatic relief. It is both anti-inflammatory, analgesic, and anti-oxidant and has already proven its effectiveness with dozens of resolved cases.
To discover our natural remedy for osteoarthritis, click here.
We deliver all over the world.
For more information, you can contact our experts on +229 51374202 direct line or by WhatsApp at the same number.
EASY RECIPES FOR ARTHROSIS
Osteoarthritis is a disease that affects the joints, being more common after the age of 50. Usually, clinical treatment is done with pain relievers and anti-inflammatories indicated by the orthopedic doctor to control symptoms because osteoarthritis does not have a definitive cure.
Avocado kernel extract for osteoarthritis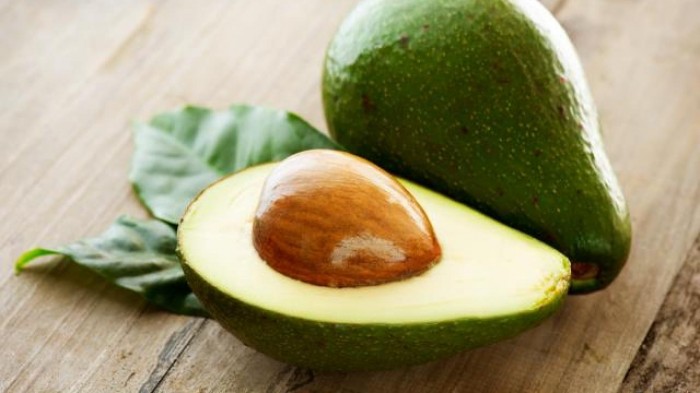 Alcoholic avocado kernel extract is ideal for relieving pain due to arthritis, osteoarthritis and rheumatism. It should be used externally, like a massage on the affected area, which can decrease pain and swelling in the area because it contains 2 pro-inflammatory cytokines that are important in osteoarthritis.
Ingredients
700 g of grated avocado seeds

1.5 l ethyl alcohol
Method of preparation
Leave the avocado seeds to dry in the sun, covered with a thin cloth, such as filo, to protect you from flies, for example, for 3 to 5 days. After the core is dry and shrunk, you need to grate it using a kitchen grater. Then place the grated kernel in a glass container with the alcohol and seal. Then the bottle should be kept closed, in a cabinet, at rest for 3 days, but it is important to stir the contents once a day, every day.
After this period of rest, the alcoholic extract is ready to be filtered and used. Just wet a clean gauze with the extract and place it on the affected joint, leaving it to act for 15 to 20 minutes.
Medicinal herbal tea for osteoarthritis
An excellent home remedy for arthritis and osteoarthritis is the following herbal tea prepared with a leather hat and sarsaparilla as these herbal remedies contain anti-inflammatory, pain, and inflammation-fighting substances and substances which aid in tissue repair.
Ingredients
1 handful of Echinodorus grandiflorus

1 handful of Brosimum gaudichaudii

1 handful of Peruvian Liana

1 handful of giant Aristolochia

1 handful of Smilax regelii

1 liter of boiling water
Method of preparation
In a saucepan with boiling water, add all the other ingredients, cover, wait 20 minutes. Then filter and drink 1 cup of this tea 5 times a day.
Rosemary tea
Rosemary has properties that help restore the joint, being an excellent supplement to the use of anti-inflammatory remedies and significantly relieving the symptoms of rheumatism.
Ingredients
• 1 teaspoon of green or dried rosemary leaves
• 250 ml of boiling water
Method of preparation
Add the rosemary leaves to a cup of boiling water and let stand 10 minutes. Strain and drink the tea while still hot, repeating 2-4 times a day.
Willow and ulmaria tea
Willow and Ulmaria have strong anti-inflammatory and analgesic properties that help relieve pain from various joint problems, such as osteoarthritis, arthritis, or gout. In addition, since ulmaria helps to lower body temperature slightly, the effect can be felt longer.
Ingredients
• 1 glass of water
• 1 tablespoon of willow bark
• 1 tablespoon of elm
Method of preparation
Place all the ingredients in a saucepan and boil for about 5 minutes. Cover, let cool and, when it's hot, strain and then drink. It is recommended to drink 1 cup in the morning and another in the evening. Besides taking these home remedies daily, you can also do a little massage on the affected joint, using warm sweet almond oil.
These home treatments do not replace the treatment indicated by the doctor and physiotherapist but they are great to supplement, reducing pain and inflammation. But anyone who takes medicines prescribed by the doctor should inform them about the use of herbal remedies as some can interfere with the treatment, although in most people this has no side effects if used in small quantities. daily doses.
To discover our natural remedy for osteoarthritis, click here.
We deliver all over the world.
For more information, you can contact our experts on +229 51374202 direct line or by WhatsApp at the same number.