What are the best sexual positions to make a woman cum? It is easy for us men to cum during sex . For them, however, the process is a bit more complex. The good news is that there are ways to make it easier. As with sex positions that stimulate the clitoris and the G-spot .
With these 5 little tips , they should have some elements to practice with their partner, and try to finally reach the seventh heaven. But these tips also apply to others, who can find tips to further improve the frequency and intensity of their orgasms!
Coital alignment technique
How to do it: Start with a normal missionary. Then move forward with your body, leaving your pelvis a little higher than usual. Instead of going in and out, focus on the friction and rub a lot. Its legs can be extended or bent.
Why it works: Changing the angle in this way benefits your pubic bone in contact with her clitoris , providing direct stimulation that will help you come. It is at the same time intimate, simple and effective.
Variants: She can also place a pillow under her hip to further promote the angle. Another option is for the woman to open her lips, with her hands, for direct clitoral stimulation and use lubricant on them to be very slippery.
FIND OUT HERE ... Best Penis Enlargement Methods For Visible, Safe And Long-lasting Effects
The Andromache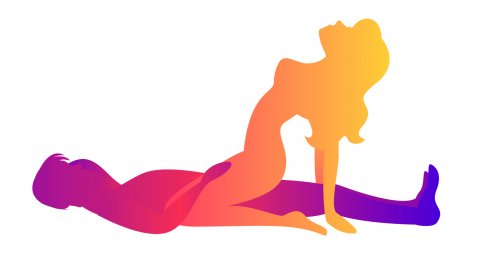 How To: This one's a classic and you've definitely been practicing a lot. But there is one secret that can make all the difference. Instead of the woman going up and down, she should go back and forth , with her body close to yours. This friction greatly stimulates the clitoris. Circular movements also work well.
Why it works: The benefit of being on top is that you can control the sex to maximize pleasure - by varying the angle, pace, and depth of penetration.
Variations: It can turn sideways, doing the famous inverted turn. This offers a whole new variety of angles to explore. You can, in turn, elevate your torso slightly by placing a pillow under your back or even by fully sitting down. It makes it easier to play with her clitoris with your hands.
READ HERE ... How To Enlarge Your Buttocks Naturally With Herbs
The side ride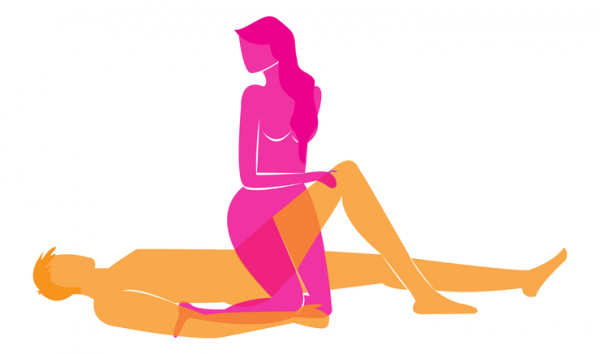 How To: Although this is a more complicated position, it is well worth it. You lay there, with one leg bent, kind of like a ride . She kneels on top of you, placing each leg around yours, so that it is turned slightly to the side. Then the woman rubs back and forth.
Why it works: Offers fantastic clitoral friction , with its ability to control the pace and decide how much pressure is placed on the clitoris. Plus, because he's so daring, he's also psychologically stimulating.
Variations: This position is quite difficult, but it can vary leaving your legs more closed or open. Also, leaning forward or back.
ALSO DISCOVER ...
10 INTERESTING herbs to control premature ejaculation NATURALLY
Doggy style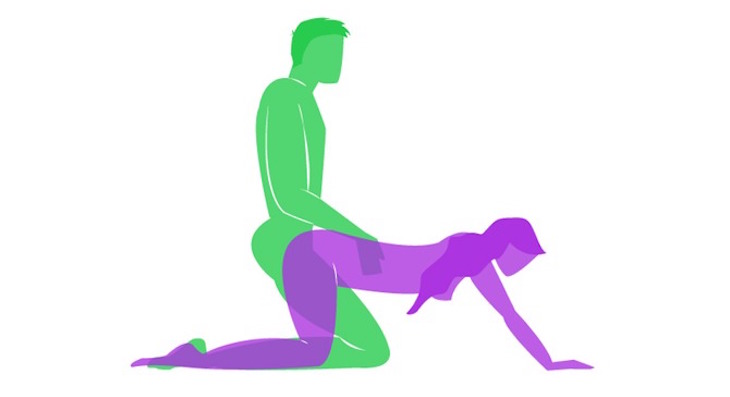 How to do it: no explanation needed. She is on all fours and you come after.
Why it works: The penetration is very deep. If the woman is able to come without stimulation of the clitoris, she will benefit from the intensity of this position, which directly reaches the G-spot . What if she needs clitoral stimulation? You are in a good position to play with your hands.
Variants: she can support herself on her elbows, creating a new angle for the stimulus, or even lie down completely with her stomach on the bed.
The bridge
How to do it: Start by doing the missionary. Then get down on your knees and lean her back, forming a kind of bridge . Hold the woman's waist firmly for support.
Why it works: The angle is perfect for G- spot stimulation , due to the depth of penetration. In addition, the clitoris is right there, in front of you, to be explored manually.
Variations: She can vary the angle of the back up or down, until she finds the position that gives the most pleasure. If she wishes, one option is also to hug yourself with your legs or place them on your shoulder.
For more information, you can contact our experts on +229 51374202 direct line or by whatsapp at the same number.